Harry Partch-Heiner Goebbels: Delusion of the Fury
In connection with the exhibit "Un art pauvre" at the Centre Pompidou
Self-taught and visionary, individualist maverick-like vagabond, creator of musical instruments, Harry Partch (1901-1974) lived far from any academic routes. Passionate about the poetry of Yeats, Partch sought the delicate immediacy of vernacular language, his microtonal musical language escaping the equal temperament of Western music. Somewhere between art and popular music, Partch influenced minimalism, but also personalities such as Tom Waits and Heiner Goebbels, another constructor of sonorous machines. Delusion of the Fury, directed by Goebbels, is a ritual opera for actors, chorus, dancers, and a large instrumental ensemble; a combination of drama, inspired by Japanese Noh, and by traditional African farces. "The Greek idea of a drama followed by a comedy can be found here in one evening of theater."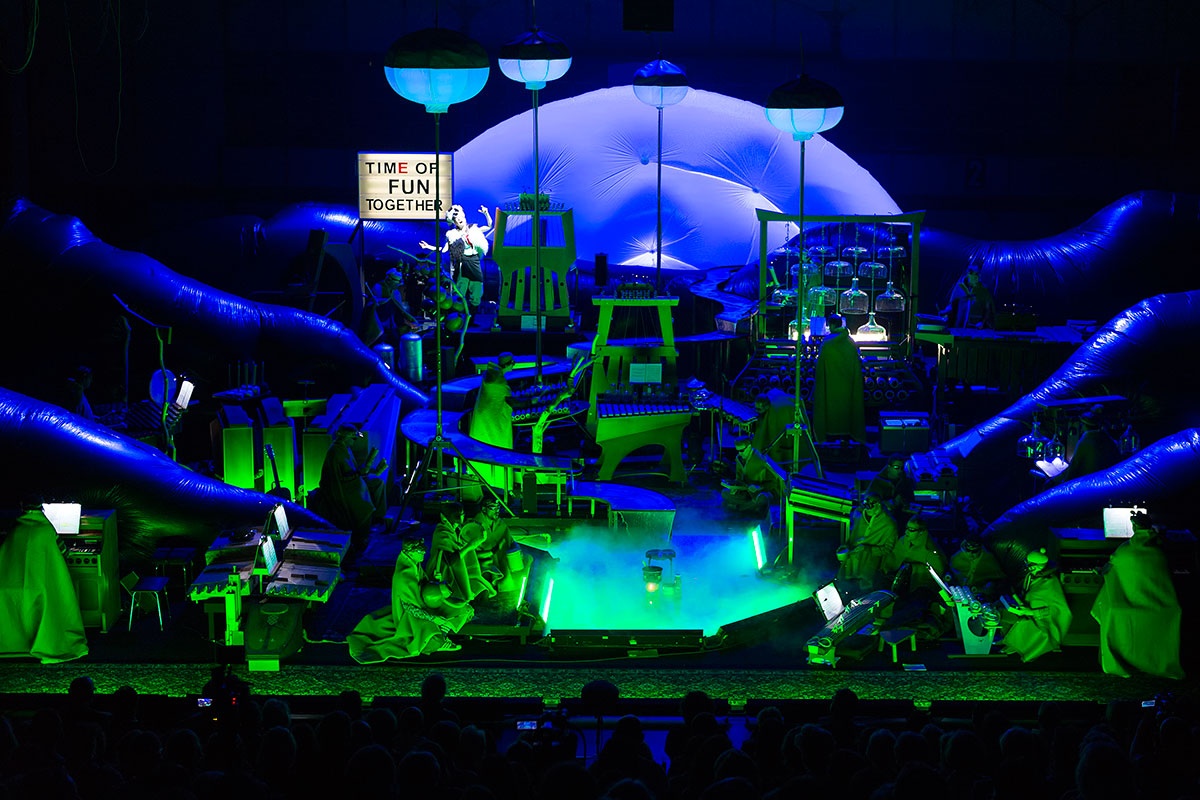 Delusion of the Fury, Ruhrtriennale 2013 © Wonge Bergmann for the Ruhrtriennale
French Premiere
Opera by Harry Partch
Heiner Goebbels Director
Arnold Marinissen Musical Director
Klaus Grünberg Stage and Lighting Design
Florence von Gerkan Costumes
Paul Jeukendrup Computer Music Design
Matthias Mohr & Beate Schüler Dramaturgy
Florian Bilbao Choreographic Collaboration
Thomas Meixner Construction of Partch's Instruments
Ensemble Musikfabrik
A Ruhrtriennale - International Festival of the Arts production. In coproduction with the Ensemble Musikfabrik, the Holland Festival, and Lincoln Center Festival in New York. Co-organized by IRCAM-Centre Pompidou, La Villette. With the support of the Goethe Institut, the Kulturstiftung des Bundes, the Kunstiftung NRW and the SACD. With the amical support of the Fondation Rudolf Augstein and the Cercle des amis et mécènes of the Ruhrtriennale.
Download the program (in French)
Also discover