Temps réel
Zoom - Ensemble intercontemporain
Tutti by Yan Maresz could have been called, according to its author, Ripieno: electronics often play the role of the soloist here in this Baroque concerto grosso, in opposition with the denseness of Ripieno. Using a zoom effect, the electronics become autonomous, becoming free from the mass before returning. This creates a constant "re-focusing" between the work's electronics and instrumental group, between the synthesis and the polyrhythmic models. Without electronics, Brian Ferneyhough also borrows certain concerto grosso principles with an unexpectedly simple surface: five independent elaborations of the same material. The visual principle of the zoom is also at work in Beat Furrer's music, constructed on processes of unveiling and filtering material in constant metamorphosis.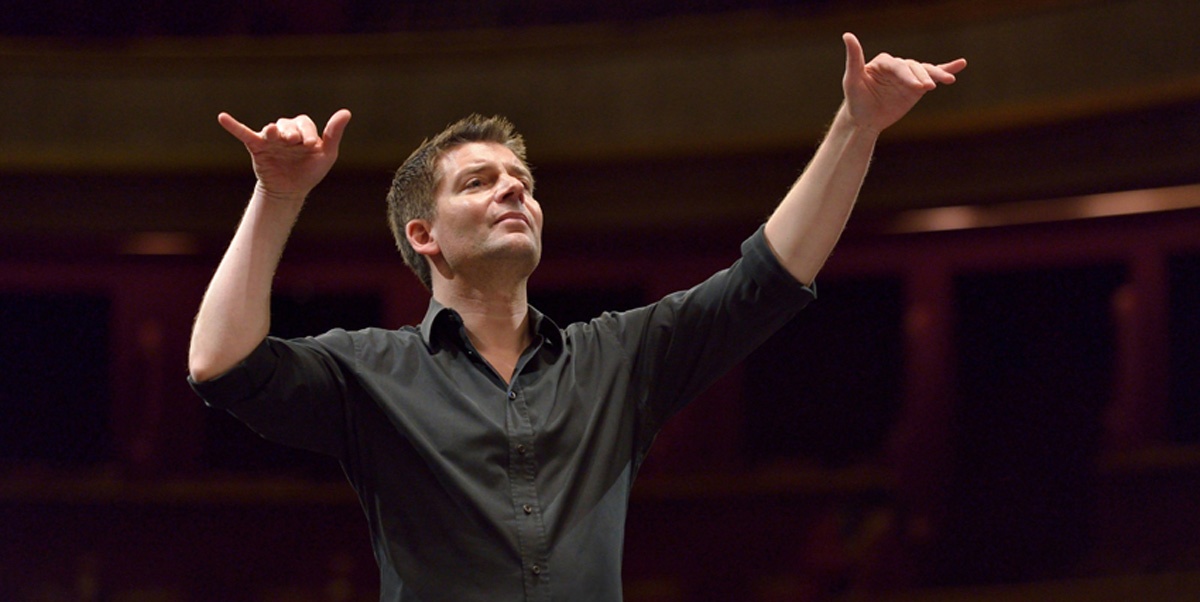 Matthias Pintscher © Aymeric Warmé-Janville 2013
Sébastien Vichard Piano
Ensemble intercontemporain
Matthias Pintscher Conductor
Thomas Goepfer IRCAM Computer Music Design
AURELIANO CATTANEO Corda, commissioned by Annie Clair,

Premiere

BRIAN FERNEYHOUGH Inconjunctions
BEAT FURRER Linea dell'orizzonte
YAN MARESZ Tutti
Around the concert
Friday, June 10, 7:45pm, Philharmonie de Paris, Amphithéâtre - Cité de la musique
Listening Keys: Presentation of the concert by Clément Lebrun, musicologist.
Free entry.
Listen to the concert
An IRCAM-Centre Pompidou, Philharmonie de Paris, Ensemble intercontemporain coproduction. With the support of Pro Helvetia, Fondation suisse pour la culture and the Sacem. Concert broadcast on France Musique June20 at 8pm during Les lundis de la contemporaine.
Also discover