Quatuor Tana
Musical gesture is at the heart of Rebecca Saunders and Franck Bedrossian's quartets and at the heart of this evening entrusted to the Quatuor Tana. In Fletch, a work that evokes the whistling and vibration of an arrow and quill, Rebecca Saunders imagines minimal body gestures; the bow's single movement performs a double trill that could become a glissando fortissimo, a force about to break. In Tracé d'ombres, Franck Bedrossian profiles the entire quartet and its form through the articulation of excess: a dread of silence, playing with the most extreme oppositions. Form or Force, Béla Bartok transforms this fertile separation in his fourth quartet that dominates the 20th century repertoire. The musical tension is strained to the limit; forcefulness and an original innovation nevertheless fixed within a strict form. A quartet arched around central movement, this nocturnal music is the very signature of the Hungarian composer.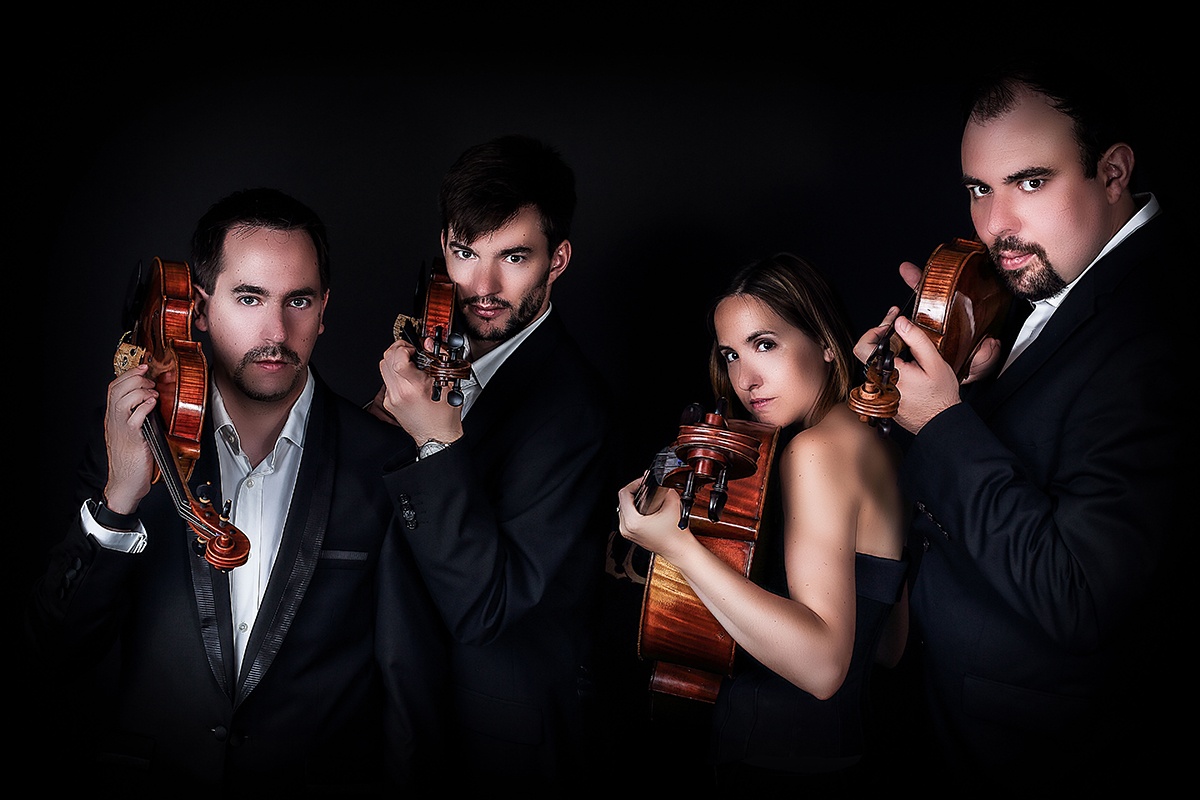 Quatuor Tana © Nicolas Draps
Antoine Maisonhaute Violin
Ivan Lebrun Violin
Maxime Desert Viola
Jeanne Maisonhaute Cello
Remmy Canedo IRCAM Computer Music Design
Éric Daubresse IRCAM Educational Advisor
Hybrids TanaInstruments by Juan Arroyo, Lucas Balay
Adrien Mamou-Mani (Instrumental Acoustic team at IRCAM-STMS, SmartInstruments project) IRCAM Technical and Scientific Advisor
REMMY CANEDO Clusterfuck

Cursus 2 Premiere

REBECCA SAUNDERS Fletch
FRANCK BEDROSSIAN Tracés d'ombres
BÉLA BARTÓK String Quartet No. 4
An IRCAM/Les Spectacles vivants-Centre Pompidou, ProQuartet-Centre européen de musique de chamber coproduction. Manifestation supported by Musique Nouvelle en Liberté and the Sacem.
Download the program (in French)
Also discover