When the Guitar Electrifies! (Itself)
This concert closes the multidisciplinary conference held by the Collegium Musicæ When the Guitar Electrifies! (Itself) at the Philharmonie de Paris. The program includes a new work by Tomas Bordalejo, commissioned by the Collegium Musicæ, written during a research and creation residency at IRCAM.
The concert also features the discovery of a version of In C for five guitars by the emblematic composer and founders of minimalist music: Terry Riley.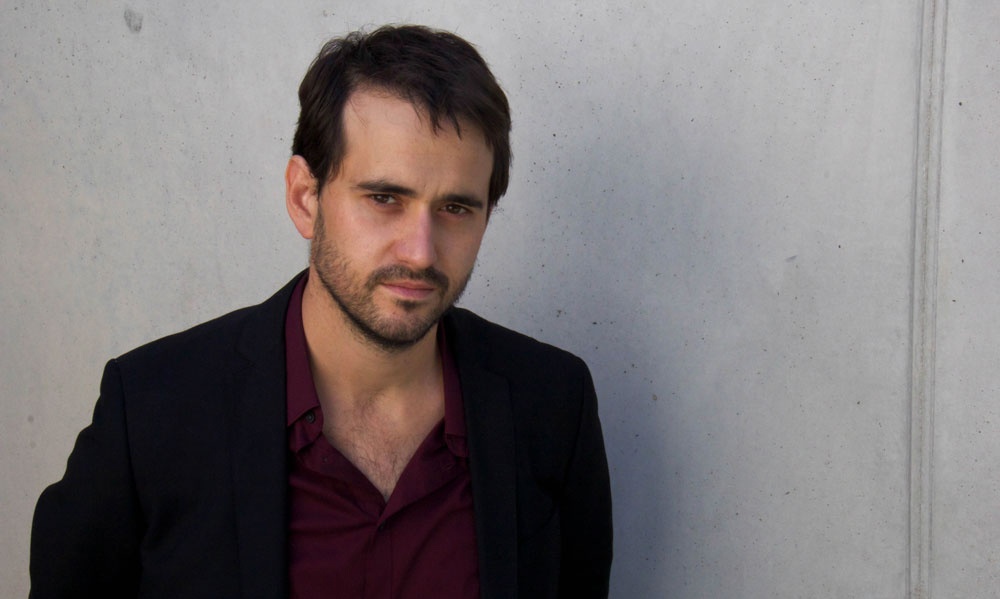 Tomas Bordalejo © pfroment
Christelle Séry Guitar SmartInstrument
Jose Miguel Fernández Computer Music Design
Adrien Mamou-Mani IRCAM Scientific Advisor (Instrumental Acoustic team at IRCAM-STMS, SmartInstruments project)
TOMAS BORDALEJO Hauteurs, commissioned by the Collegium Musicæ as a part of the Research and Creation Residency at IRCAM,

Premiere 
Kevin Devas, Adrien Fromonot, William Garrey, Axel Tribouley Electric Guitars (students from the musicology department at the Université de Bourgogne Franche-Comté and the PESM Bourgogne)
Philippe Gonin Electric Bass Guitar, Conductor
Organization: IreMus (CNRS, université Paris-Sorbonne, BnF, ministère de la Culture), Centre Georges Chevrier (université de Bourgogne Franche-Comté), Musée de la musique (Cité de la musique – Philharmonie de Paris), The LAM Team from the Institut Jean Le Rond d'Alembert (UPMC), IRCAM-Centre Pompidou.
With the support of the Collegium Musicæ at the COMUE Sorbonne Universités, the Groupe spécialisé d'acoustique musicale (GSAM) from the Société française d'acoustique and MuPop.
Download the program (in French)
Also discover