Orchestre Philharmonique de Radio France
In Sul Segno in 2004, Yan Maresz gave free reign to his passion for plucked strings that find their full resonant extension in the universe of electronics. Here, Maresz meets the harp again, but as a solo instrument, this time an "augmented" instrument; an instrument physically modified through its coupling with an integrated digital real-time system that exploits the instrument's acoustic radiation without the addition of any loudspeakers. Next to this creation by Maresz is the fluidity and narrative of Magnus Lindberg's Corrente II. Lindberg – Maresz, two composers of virtuosity and speed who recognize Lutoslawski as a master of orchestral music, a fertile inventor of the large form, of continuity, as seen in his fourth symphony.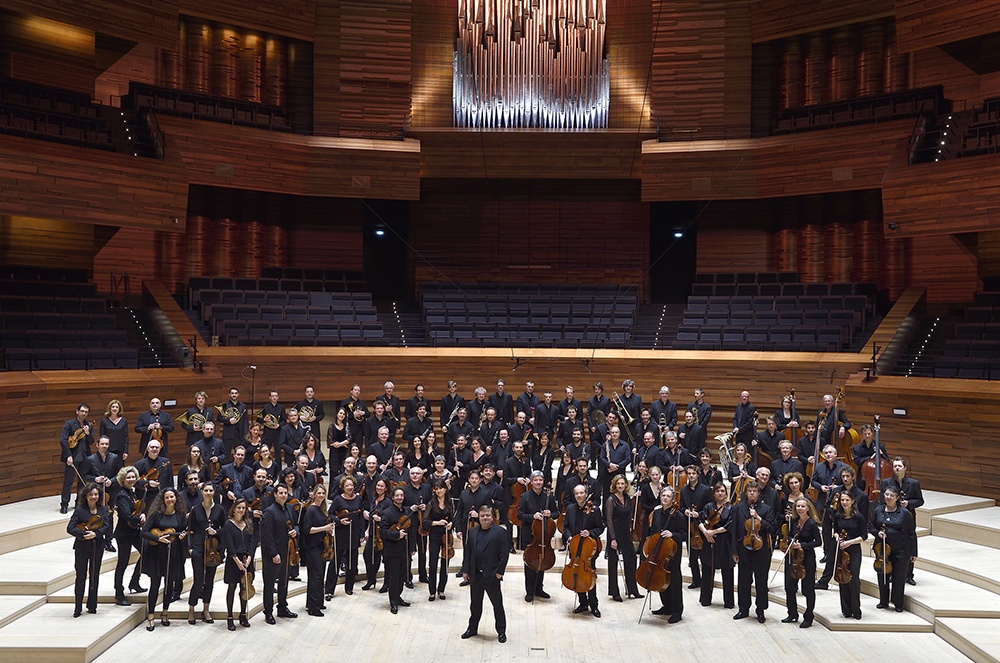 Orchestre Philharmonie de Radio France © Radio France / Christophe ABRAMOWITZ 
Nicolas Tulliez Harp
Orchestre Philharmonique de Radio France
Julien Leroy Conductor
Thomas Goepfer IRCAM Computer Music Design
Adrien Mamou-Mani IRCAM Scientific Advisor (Instrumental Acoustics team at IRCAM-STMS, SmartInstruments project)
YAN MARESZ Répliques, commissioned by Radio France, Françoise and Jean-Philippe Billarant, the Orchestre Philharmonique de Strasbourg, and the Helsinki Philharmonic Orchestra,

Premiere

MAGNUS LINDBERG Corrente II
WITOLD LUTOSLAWSKI Symphony No. 4
Listen to the concert 
An IRCAM-Centre Pompidou, Radio France coproduction. With the support of the Sacem. Concert broadcast on France Musique June 6 at 8pm during The lundis de la contemporaine.
Download the program (in French)
Also discover