Nocturnes
In connection with the exhibit "Un art pauvre" at the Centre Pompidou
The quintet with piano is a formation associated with Romanticism. When Marco Momi uses this formation, it is to imagine active and affective interaction with a new way of making instruments, where electronics are absorbed in the instrument's very body. Technology is no longer explicitly exposed. This concert is placed under the protection of the nocturne, that of the oscuro, so dear to Sciarrino, that of Aloysius Bertrand's poems and demons, magnified by Ravel in Gaspard de la Nuit.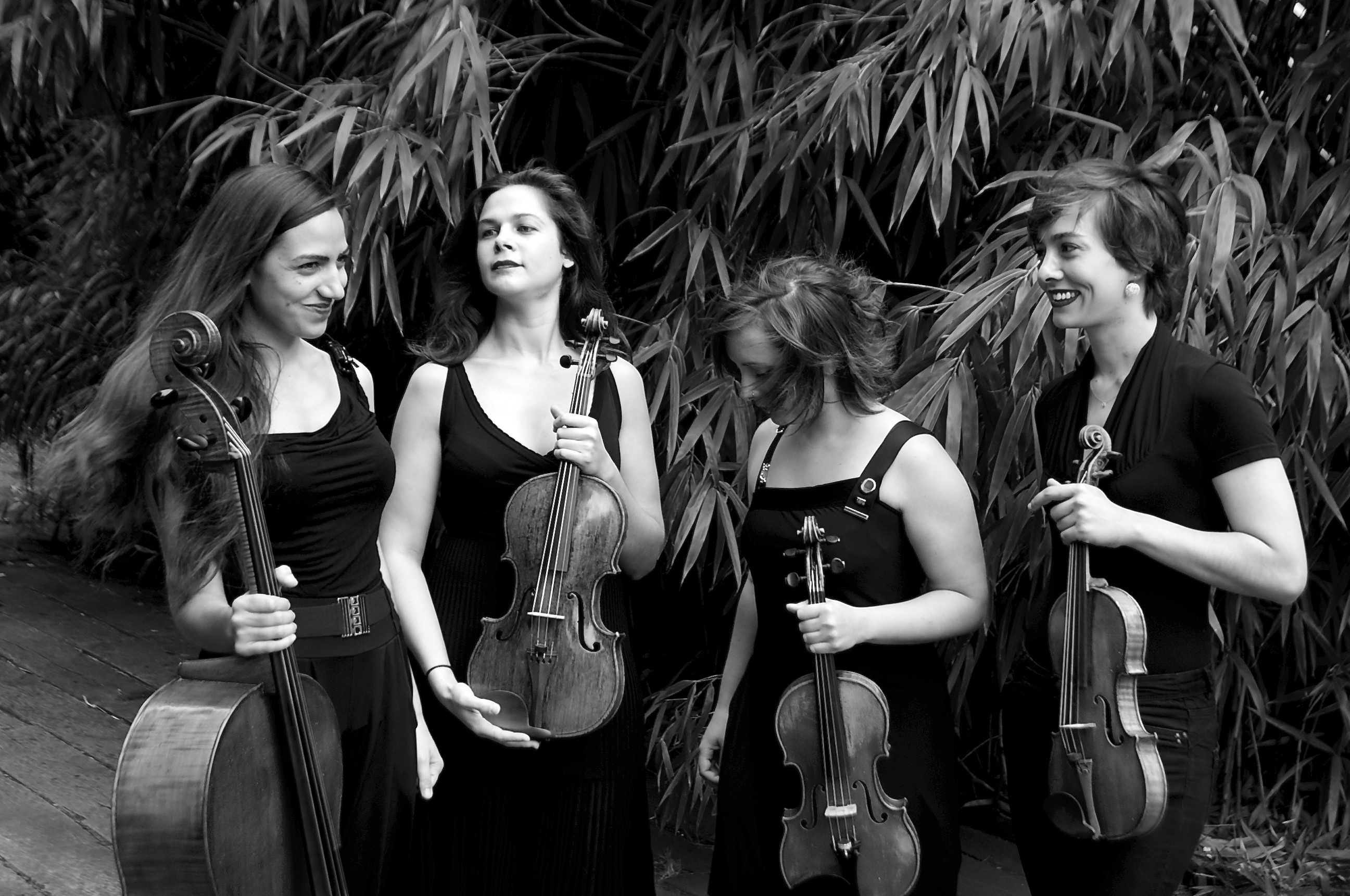 Quatuor Zaïde © Neda Navae
Mariangela Vacatello Piano
Quatuor Zaïde
Charlotte Juillard Violin
Leslie Boulin Raulet Violin
Sarah Chenaf Viola
Juliette Salmona Cello
Serge Lemouton IRCAM Computer Music Design
Adrien Mamou-Mani (Instrumental Acoustics team IRCAM-STMS, SmartInstruments project) IRCAM Scientific and Technical Advisor
MAURICE RAVEL Gaspard de la nuit ; String Quartet in F major
SALVATORE SCIARRINO De la nuit
MARCO MOMI Unrisen, commissioned by Françoise and Jean-Philippe Billarant,

Premiere
An IRCAM-Centre Pompidou, ProQuartet-Centre européen de musique de chamber coproduction. Co-organized by C.I.C.T-Théâtre des Bouffes du Nord, IRCAM-Centre Pompidou. Manifestation supported by Musique Nouvelle en Liberté and the Sacem. Concert recorded by France Musique.
Download the program (in French)
Also discover