In Vivo Electro
For this new workshop, circus artist Jérôme Thomas and composer Mauro Lanza invited a group of young composers to work on a system for the stage, accompanied by four manipulators of objects. Display, hide, and play: these are the terms of juggling in the heart of a purely electronic world.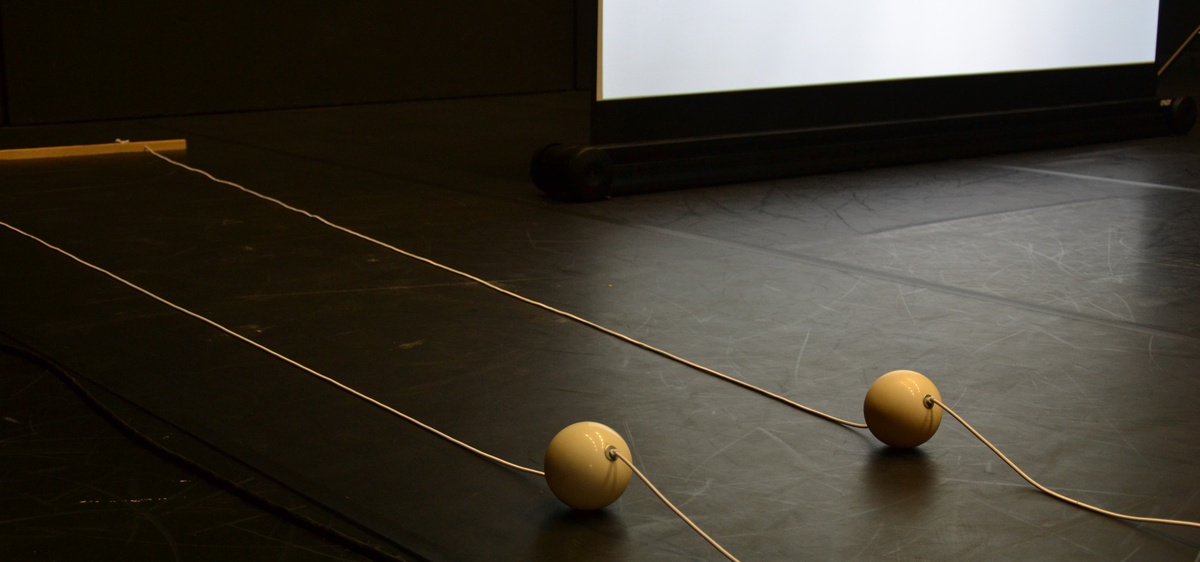 Session of work, march 2016 © Natacha Moënne-Loccoz
Creations from the Composition Workshop led by Jérôme Thomas and Mauro Lanza
Audrey Decaillon, Viola Ferraris, Florence Huet, Ria Rehfuss jugglers
Jean Lochard, Augustin Muller IRCAM Educational Advisor

Creations by Student Composers
Stanislav Makovsky (Russia), Luca Scapellato (Italy), Guillaume Tiger (France)

IRCAM-Centre Pompidou, ARMO/Compagnie Jérôme Thomas coproduction. IRCAM and the CENTQUATRE-Paris are partners for experimental performance projects. With the support of the SACD. With the support of the ULYSSES Network, supported by the European Commission Culture program.
Download the program (in French)
Also discover