In Vivo Danse-CAMPING / Xavier Le Roy
In connection with the exhibit "Un art pauvre" at the Centre Pompidou
The choreographer Xavier Le Roy has brought together 15 musicians and 15 young dancers to create a "common program": deconstruct artistic habits and inter-disciplinary frontiers using a particular protocol. The musician is placed in front of a score by Bernhard Lang, but without his instrument. An expert in gesture, he "composes" other sonorous actions in dialogue with the dancer. A poor practice on a multidisciplinary stage.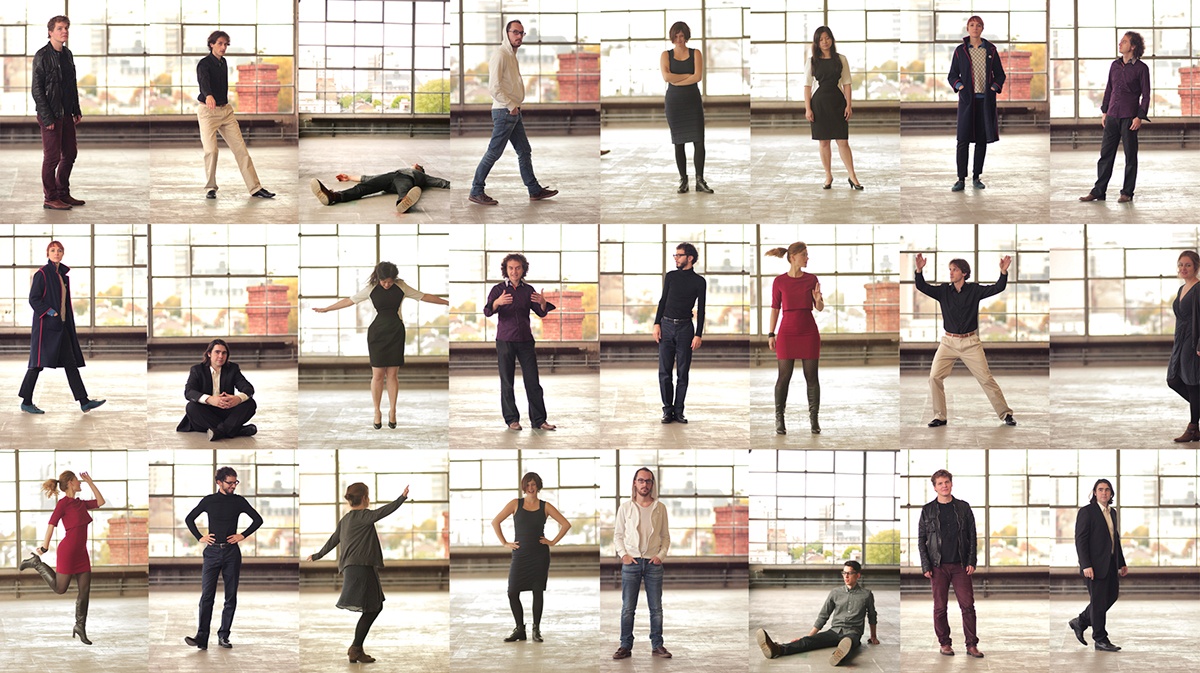 Ensemble soundinitiative © Andy Fabrykant
Presentation of the Master Class In Vivo Danse-CAMPING by Xavier Le Roy
Musicians from the Ensemble soundinitiative

An IRCAM/Les Spectacles vivants-Centre Pompidou, Centre national de la danse coproduction as a part of CAMPING. With the support of the SACD.
Download the program (in French)
Also discover