Final
A long harmonic perspective or the interruption of an untimely gesture? This tension between continuous and discontinuous, which inhabits the music of Philippe Leroux, can be found throughout the final night of ManiFeste, entrusted to the Meitar ensemble from Israel. In Leroux's creation, an initial point of "temporal density and thickness particularly elevated" distances itself little by little while persistently slowing down. In the final gesture of his Voi(REX), the soloist's voice transforms into that of the poet and composer through electronics. A continual morphing, an altering of identities between creator and performer, between he who sketches a movement in space, he who annotates the score or the poem and he who listens to it. A final word: "However, work continues towards the unachieved".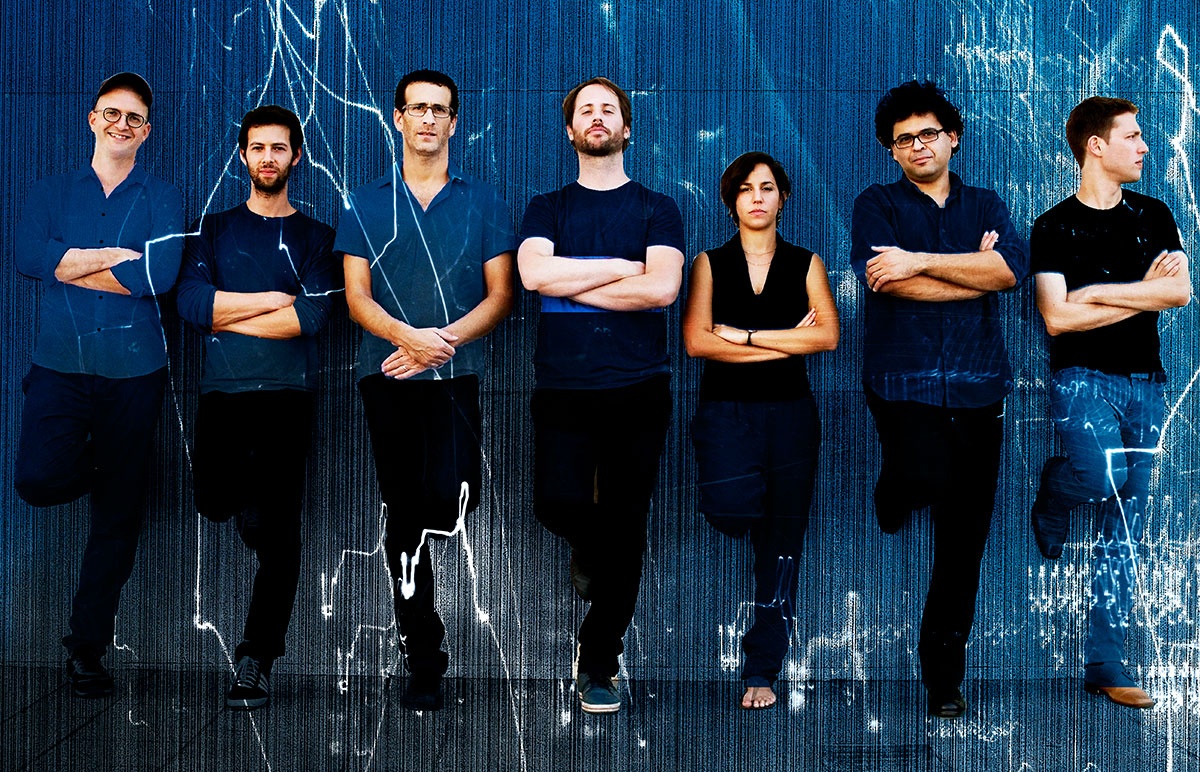 Ensemble Meitar © Yuval Avital
Donatienne Michel-Dansac Soprano
Meitar Ensemble
Roy Amotz flute
Gilad Har'el clarinet
Moshe Aharonov violin
Jonathan Gotlibovitch bass
Amit Dolberg piano
Lev Loftus percussion
Pierre-André Valade Conductor
Frédéric Voisin IRCAM Computer Music Design
BEAT FURRER Aer
PHILIPPE LEROUX Postlude à l'épais

Premiere

; Voi(rex)
OFER PELZ marchons marchons
REBECCA SAUNDERS Shadow
An IRCAM/Les spectacles vivants-Centre Pompidou coproduction with the support of the Cultural Services at the Israeli Embassy of Paris, the Centre for Interdisciplinary Research in Music Media and Technology, Pro Helvetia, Fondation suisse pour la culture and the Sacem.
Download the program (in French)
Also discover