Ensemble Linea
Pierre Boulez often reworked his own pieces, producing a latent idea and an unexpected extension of the original "indestructible core". As a tribute to Pierre Boulez, Philippe Manoury has reworked one of his own pieces, la Partita for violin and electronics from 2012, including instrumental sections. Multiple meters exist simultaneously as does a dialogue between the soloist and the electronics. A real and virtual performance via technology. In a quite different aesthetic, Rebecca Saunders has undertaken an extension of her Fury for bass, diffracting it in an ensemble of instruments that emerge from the deepest registers. Emanuele Palumbo tries to combine "objective" time with the fluctuating time of the performer—in this case, the variation of his heartbeat.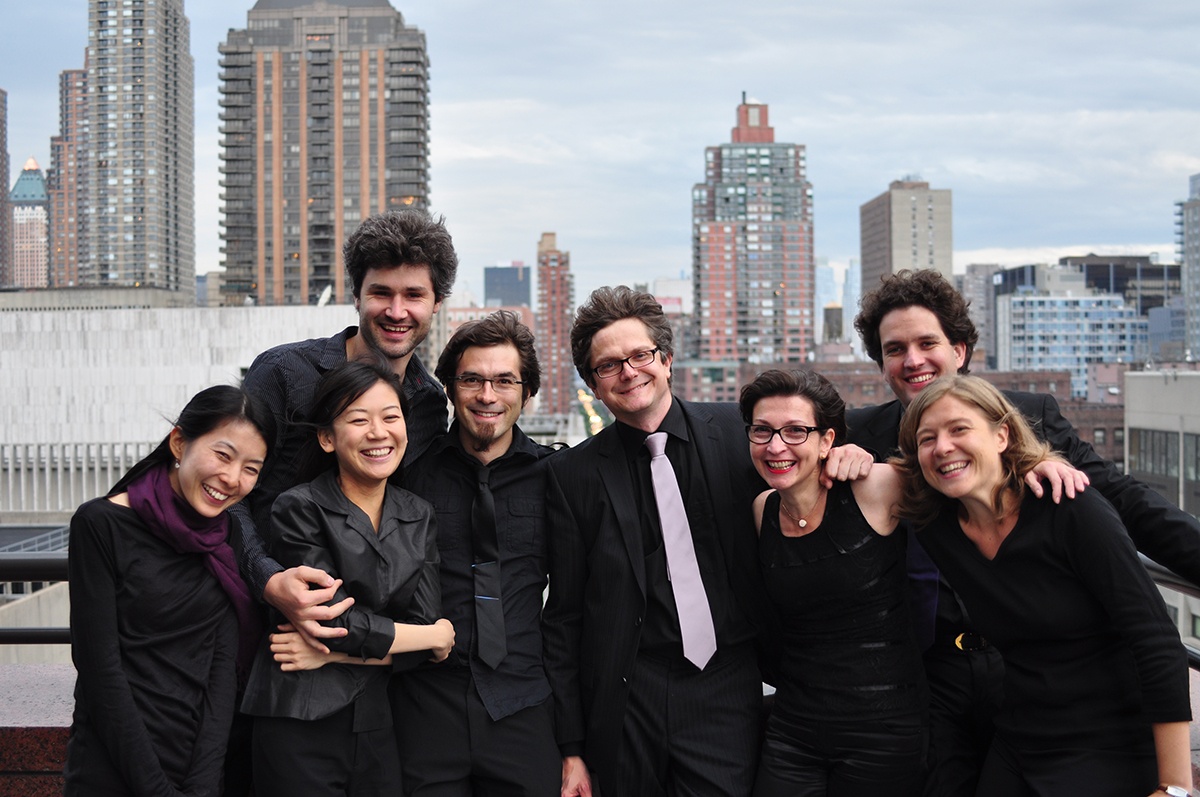 Ensemble Linea © DR
Hae-Sun Kang Violin
Florentin Ginot Bass
Ensemble Linea
Jean-Philippe Wurtz Conductor
Serge Lemouton, Emanuele Palumbo IRCAM Computer Music Designer
Marco Liuni IRCAM Educational and Scientific Advisor
Jean-Julien Aucouturier, Emmanuel Fléty, Arnaud Recher, Frédéric Bevilacqua, Joseph Larralde IRCAM-STMS Technical Advisors
PHILIPPE MANOURY B-Partita (in memoriam Pierre Boulez),

Premiere

, writing assistance for a new, original musical work from the French Ministry of Culture and Communication
REBECCA SAUNDERS Fury II,

French Premiere

EMANUELE PALUMBO Artaud overdrive,

Cursus 2 Premiere
Listen to the concert
IRCAM/Les Spectacles vivants-Centre Pompidou coproduction. With the support of the Sacem. Concert broadcast on France Musique June 27 at 20h in Les lundis de la contemporaine.
Download the program (in French)
Also discover