Mixed-Music Program Concert
The mixed-music program offers young performers from the Pôle Sup'93 to discover electronics and present a concert with classic contemporary works as well as recent pieces studied with the composers.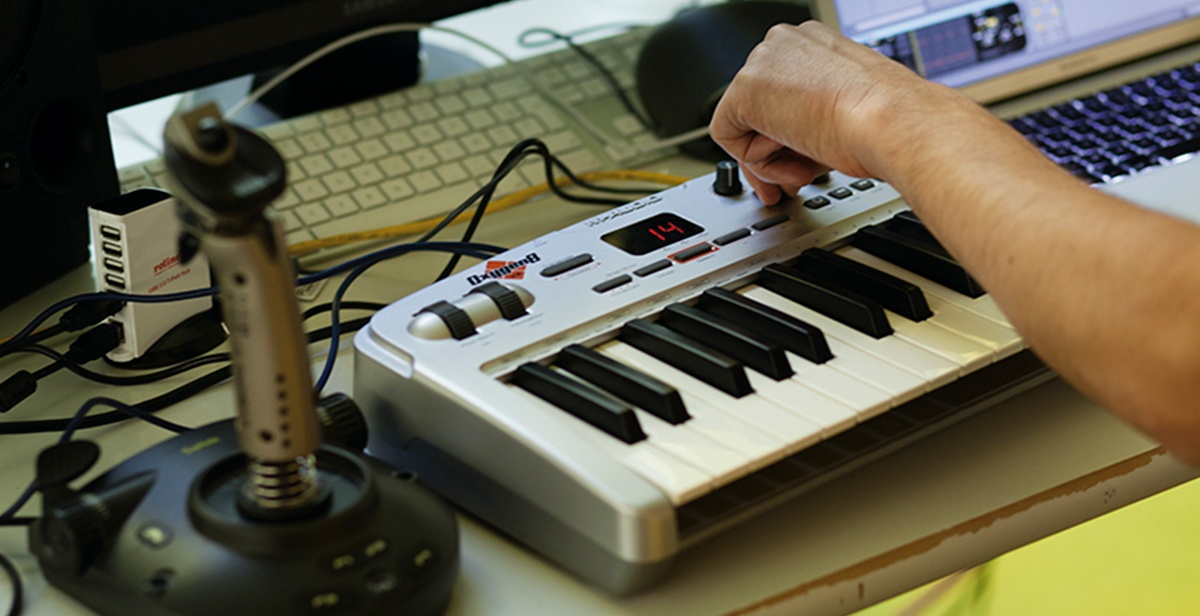 © Éric Laforgue
Students from the Pôle Sup'93
Kévin Le Mareuil saxophone, Anne Salomon harp, Clara Parolini guitar, Rose-Valérie Facchetti violin, Samia Zidi violin, Sophie Anselin viola, Perrine Pacherie-Basseux cello
Grégoire Lorieux IRCAM Educational Advisor
Michael Appleman (Quartet Professor), Frédrique Cambreling (Harp Professor), Stéphane Laporte (Saxophone Professor), Judicaël Perroy (Guitar Professor) Pôle Sup'93 Educational Advisors
Jonathan Bell, Augustin Muller, Marc Garcia Vitoria IRCAM Computer Music Designers
Trainees Computer Music Designers Jae-Hyun Ahn, Gang-Hyuk Lee (South Korea)

MARC GARCIA VITORIA The P Project
JONATHAN BELL Archipel
KAIJA SAARIAHO Nymphea
ROBERT HP PLATZ Closed Loop
A IRCAM/Les Spectacles vivants-Centre Pompidou, Pôle Sup'93 coproduction. Manifestation organized as a part of the France-Korea year 2015-2016. With the support of Pro Helvetia, Fondation suisse pour la culture and the Sacem.
Download the program (in French)