Cantate égale pays
In connection with the exhibit "Un art pauvre" at the Centre Pompidou
Honed by the reading of Bach's cantatas, the oeuvre of Gérard Pesson experiences its first encounter with electronics and virtual instrument-making. All the French composer's poetry, a theater of lights and intermittency, fills the space of the cantatas: a meticulous machine of instrumental gestures, of found, appropriated, or constructed objects. "Music and poems make a territory. They are a country for each other. The cantata is the opera of climates" Pesson. The "acoustic skies" or the glass organ give way to naturlaut—sounds of nature—often noted by Gustav Mahler. In this "cantata country", writing lives of the present (texts by Mathieu Nuss or Elena Andreyev) is interrupted by visits from the past, here the immense poetry Gérard Manley Hopkins and his vision of nature transfigured.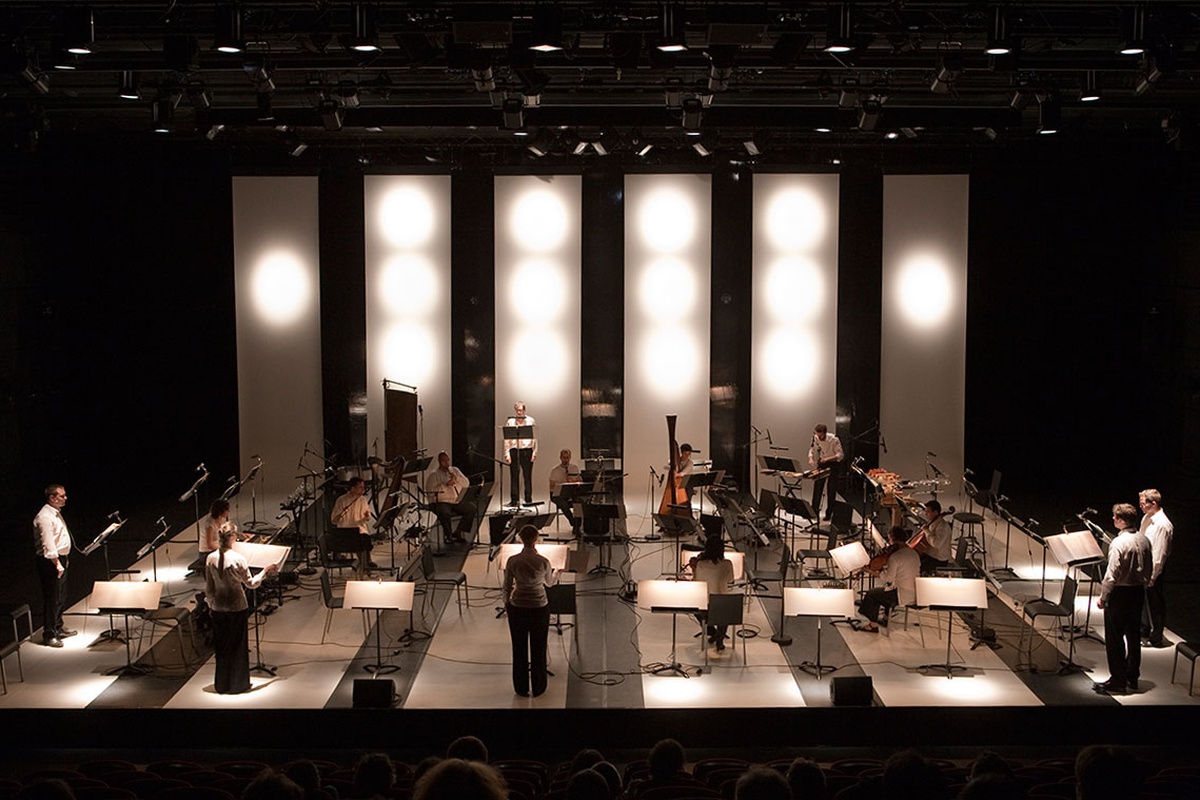 Cantate égales pays au Centre Pompidou, 2010 © Bertrand Prévost
Ensemble vocal EXAUDI
L'Instant Donné
Sébastien Roux IRCAM Computer Music
GÉRARD PESSON Cantate égale pays
An IRCAM/Les Spectacles vivants-Centre Pompidou coproduction. With the support of the Sacem.
Download the program (in French)
Also discover